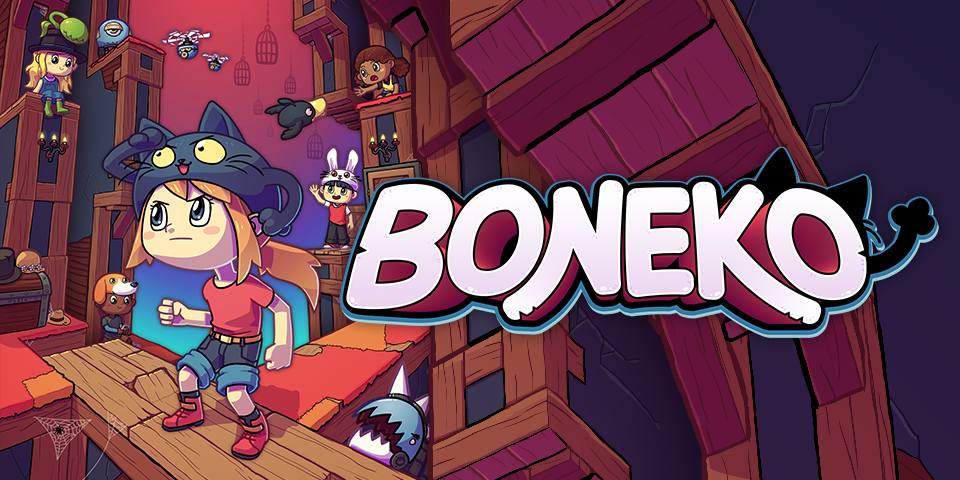 Boneko
Veevee & Maxwell: Character Introduction
---
There is another child lost in the mansion who is not part of the gang.
She says her name is Veevee and that she is on an investigation. She will make sure to be the first to write about your story.
Her pet carnivorous plant Maxwell does not speak much, but does not lack wittiness.